We get an early start the next morning and head for the Shawshank Oak Tree where Red dug up the money Andy left him. The film location is on a private farm and unfortunately; the 200-year old tree blew down in 2016. But yesterday we learned about Natural Wood Mirrors, an Ohio business, which makes amazing souvenirs out of the actual oak tree. I bookmark the website, as I know this will make a perfect birthday gift for Adam.
Across the street is Malabar Farm State Park. The farm is home to Louis Bromfield, Pulitzer Prize winning author, farmer, conservationist. The location is also the wedding site of movie stars Humphrey Bogart and Lauren Bacall. Stretching across 1,199 acres, everything we can see is part of the farm. It's still a working farm and we notice soybean crops sprouting up from the fields and Hereford Cattle and Nubian Goats grazing in the pasture. The Big House, which rivals many southern plantation homes, is where James Whitmore (Brooks) and Clancy Brown (Captain Hadley) were given a personal tour during a break in filming the movie. Walking along the creaky wooden floors, we get a glimpse into life in the early 1900s.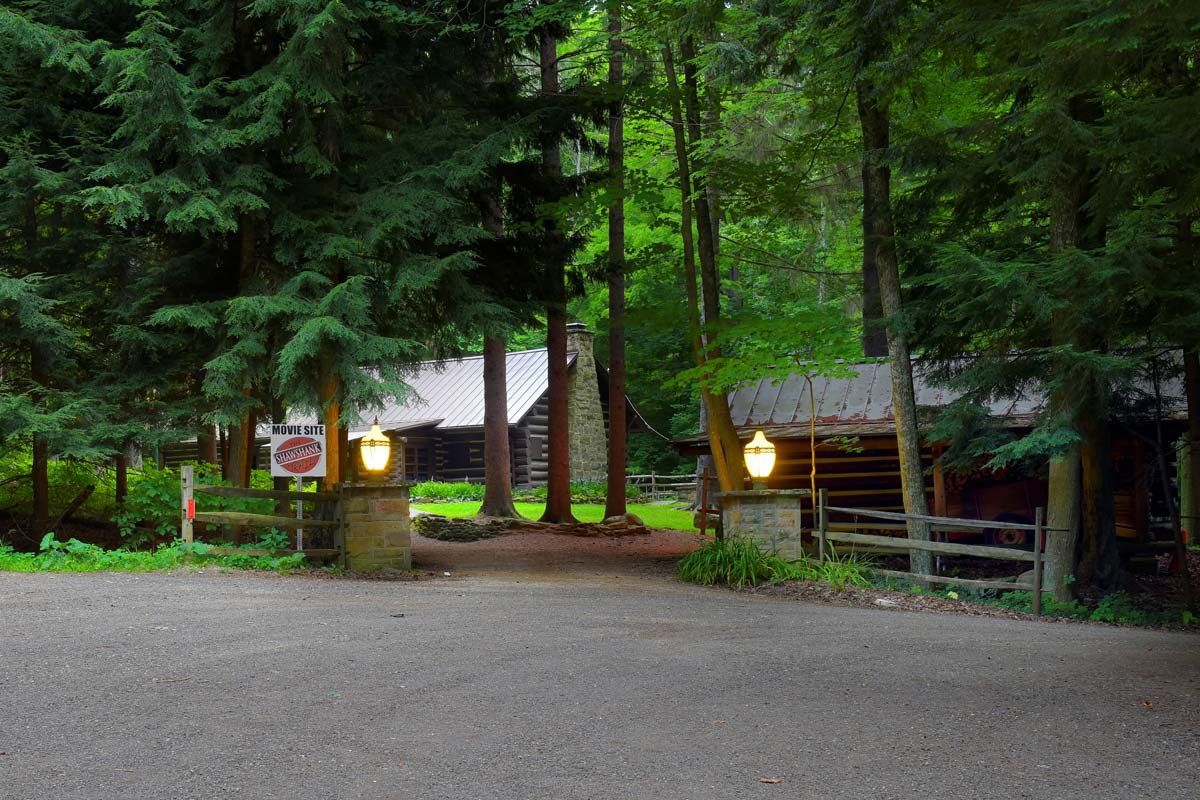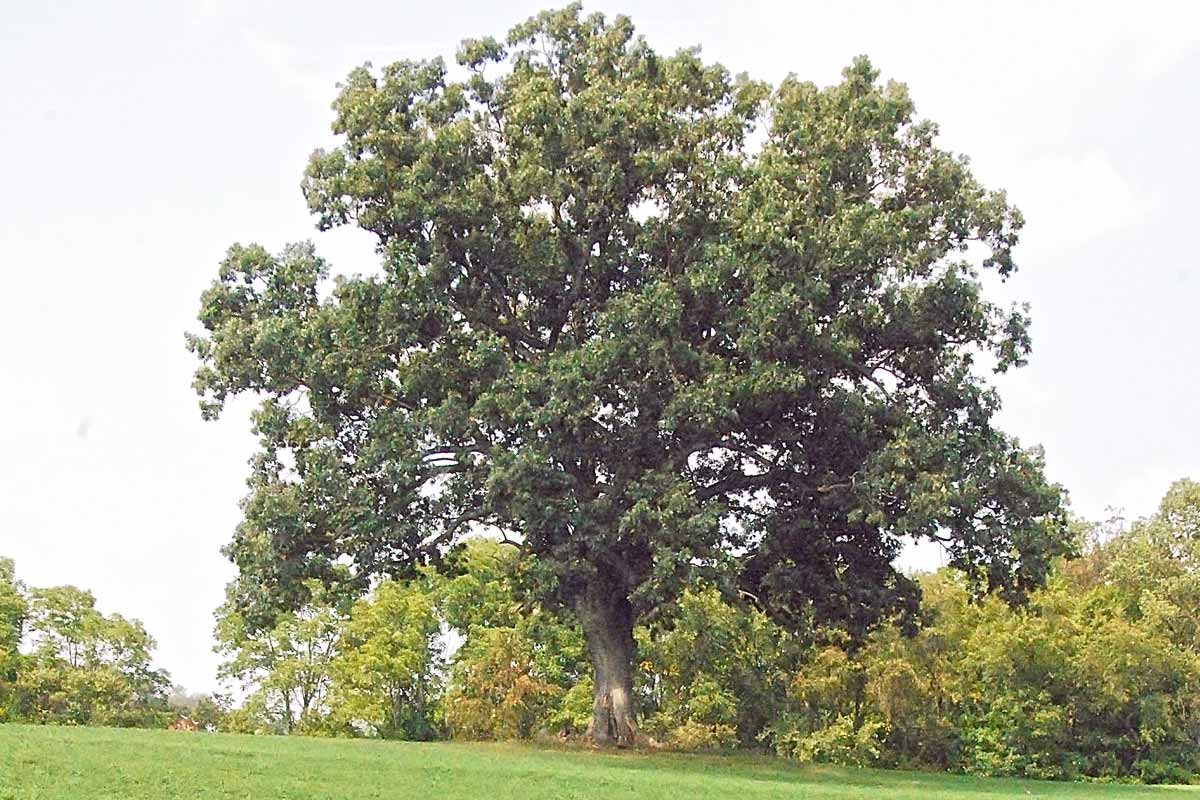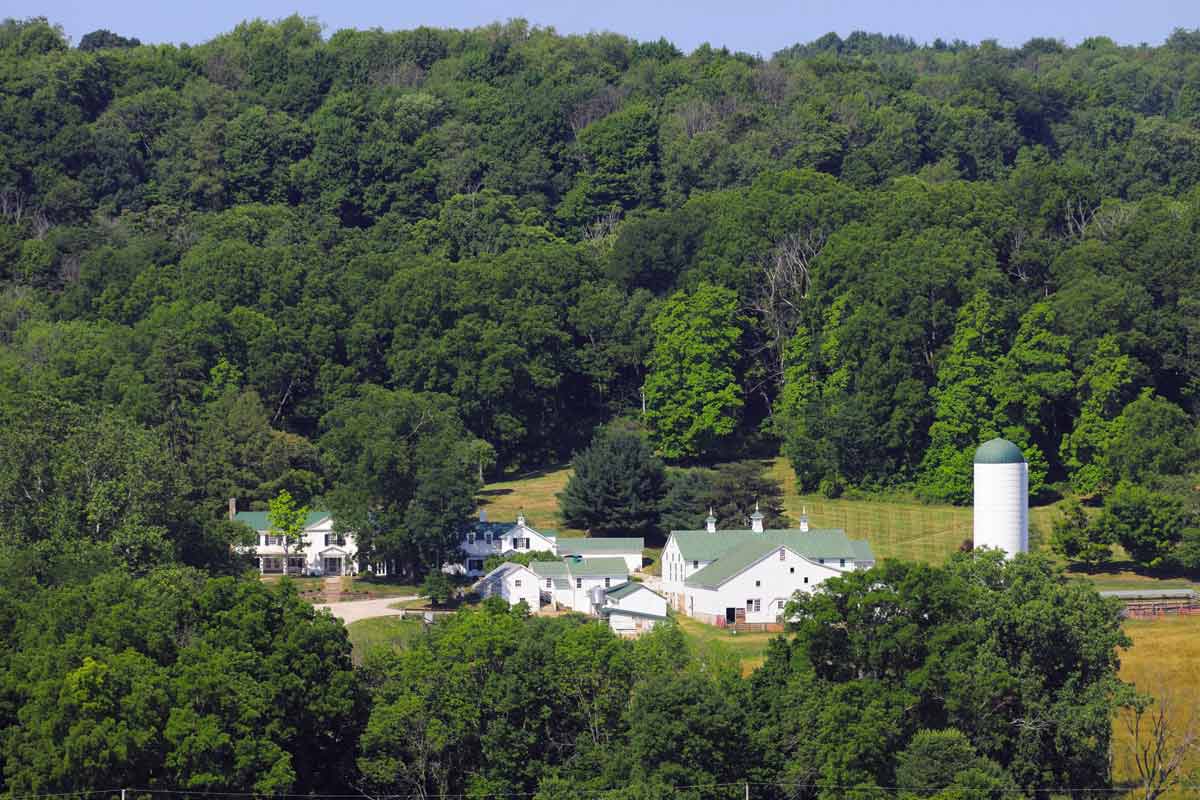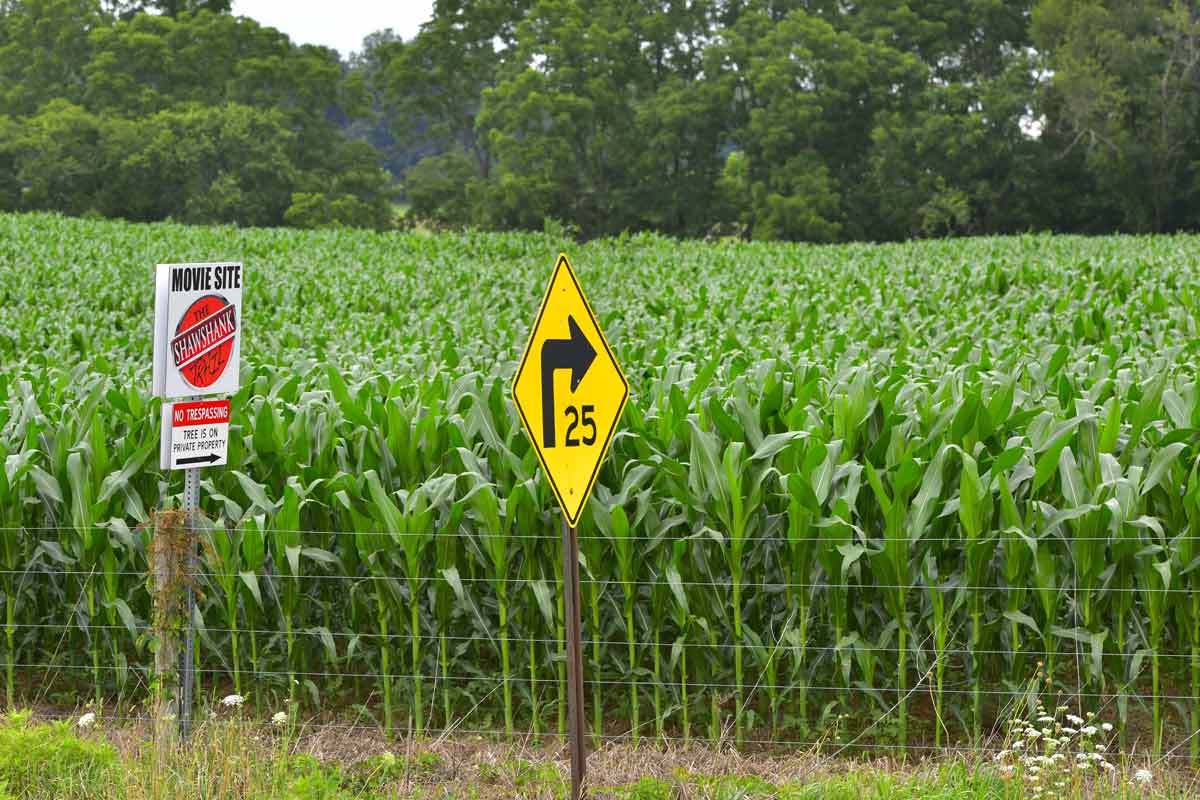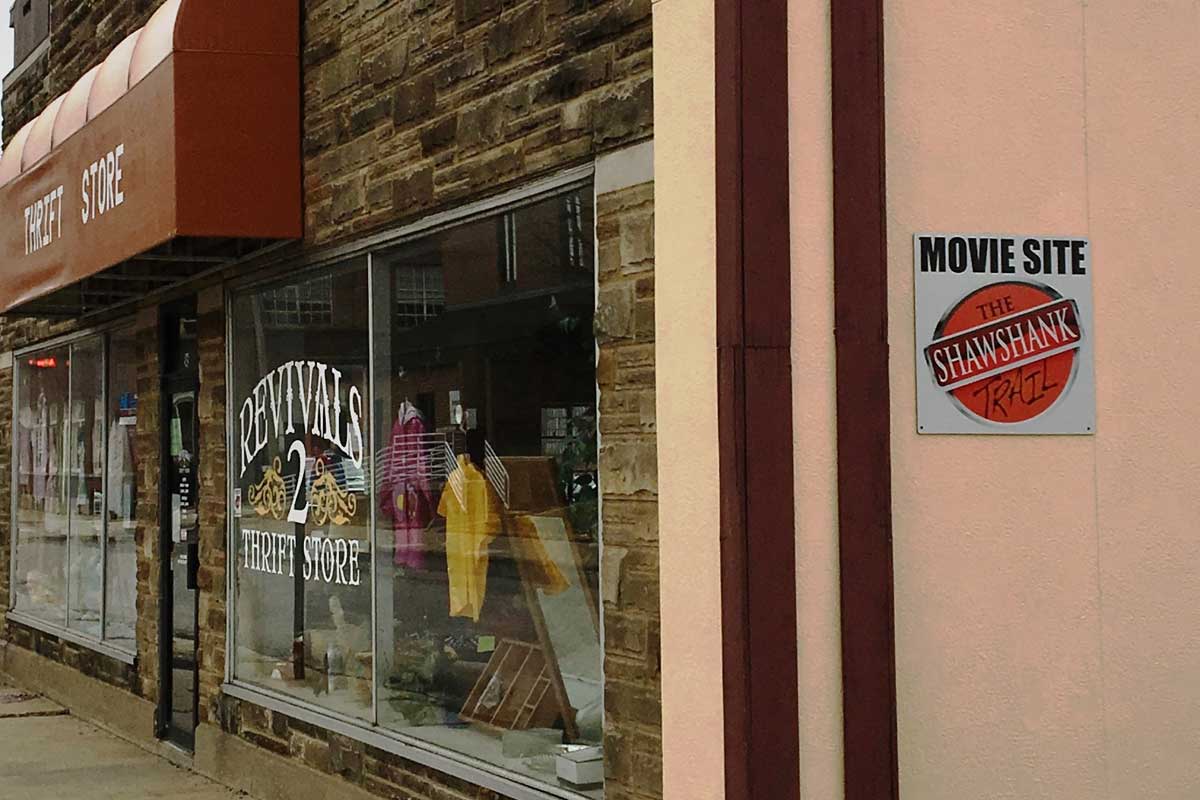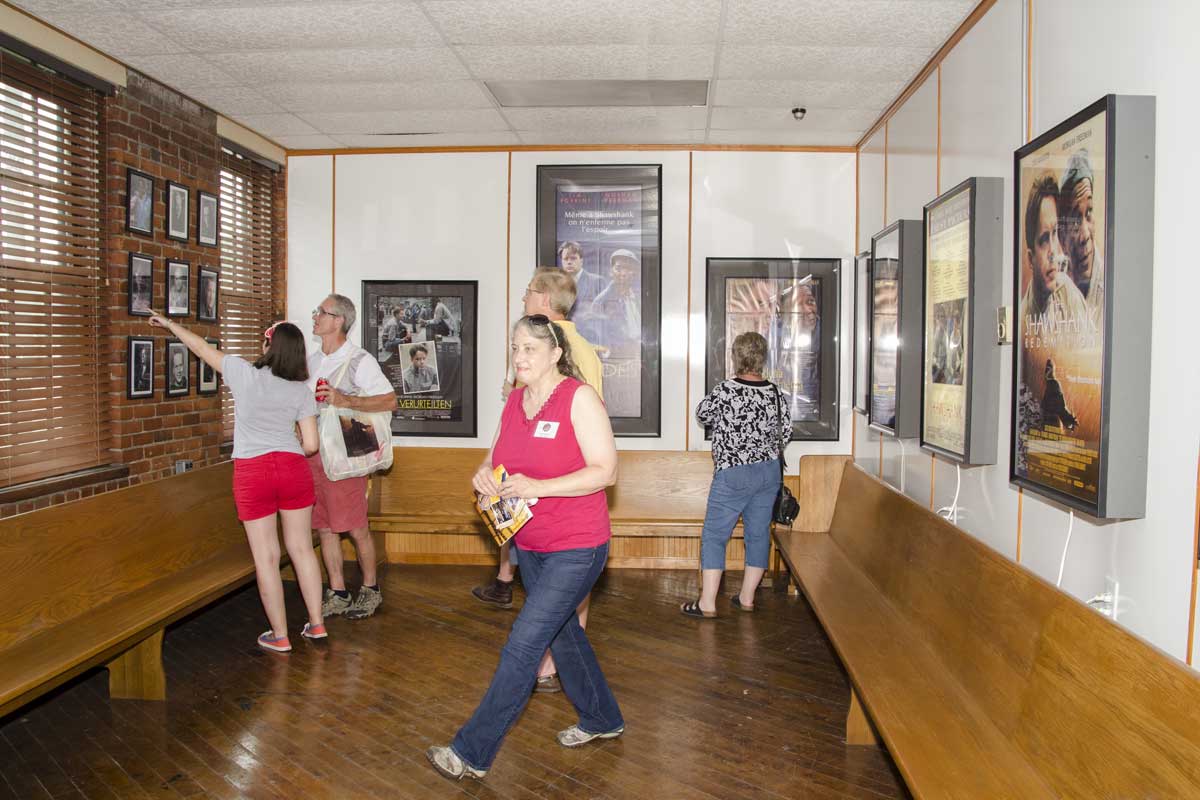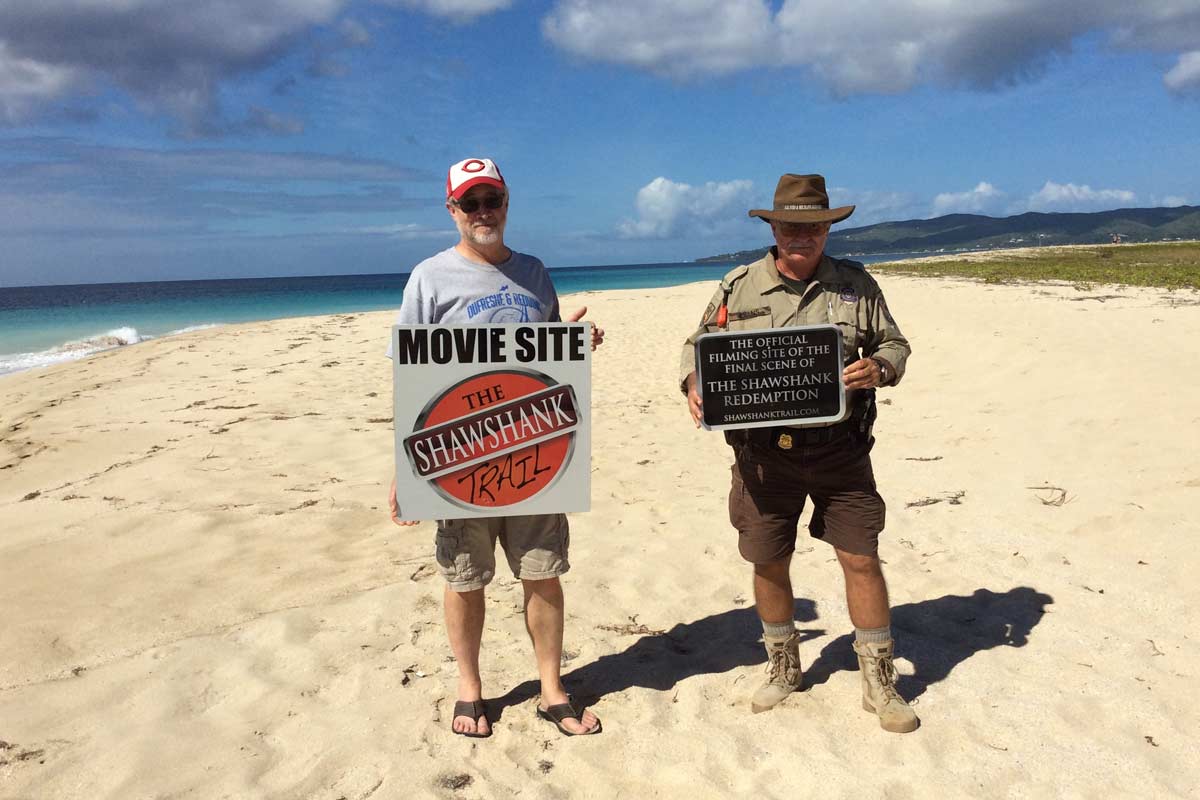 We hike the easy one-mile loop trail to Pugh Cabin on the grounds of Malabar Farm, where the opening scene of the movie was filmed both inside and outside. Adam stands next to where Andy sat in his car, turning over his revolver in his hands, just before he is wrongfully convicted of murdering his wife and her lover. The tall trees sway softly as we take in the surroundings.
Traveling to Ashland, we visit the Crosby Advisory Group building (standing in as the Maine National Bank in the film), where, after escaping prison at the end of the film, Andy leaves with a lot of Warden Norton's money. Nearby is the Revivals 2 Thrift Store, where Red waited in line to purchase his bus ticket at the Trailways Bus Station to Fort Hancock on his continuing journey to see Andy. We call ahead as we travel 45 minutes west to make sure court is not in session before we arrive at the Wyandot County Courthouse in Upper Sandusky to see where they filmed Andy's conviction. As we stepped into the courtroom, we could imagine Andy standing in front of the judge as he's convicted of double homicide.
Just three blocks away, The Shawshank Woodshop is where the prisoners worked and where Red and the rest of the prisoners stop working to listen to Mozart. We wanted to see the inside of the building, so we called ahead to schedule a visit and tour with owner Bill Mullen.